About Our LocalAd Directory Listings  * View Our Special Premier Offers Below.
About We Deliver Broward
We Deliver Broward was created by locals for locals. Our free platform connects Broward diners with their favorite local restaurants so they can enjoy tasty food at home. Search for restaurants that deliver to your area or offer pickup, and when you find what you are looking for, connect to make your order.
YOUR DELIVERY ORDERS KEEP BROWARD RESTAURANTS OPEN
As Broward restaurants are being forced to close their dining rooms, your kama'aina eateries are still open for delivery. Your favorite dishes are just one click away on WeDeliverBroward.com
You may be stuck inside, but you aren't stuck eating the same thing every day. We Deliver Broward is here for you through these difficult times, putting all the best Miami food delivery options in one place so you can eat the food you love without leaving your house.
At WeDeliverBroward.com, our top priority is serving the Broward community and helping our neighbors and Broward businesses through these difficult times. As we continue to monitor the ongoing health crisis, you can trust that our restaurant partners will adhere to the restrictions put in place to protect our friends, families, and communities.
If you're concerned about the safety of home food deliveries, please read this article from the U.S. Food and Drug Administration: Can I Get COVID-19 from a Food Worker Handling My Food.
Creating a better world takes commitment from all of us, and we hope to make your world just a little better by helping you get the food you love delivered to your door.
Take Advantage of our Premier Membership and receive one of our top leading text messaging or Augmented Reality Systems…
*SAMPLE our Text Messaging System for our PREMIER MEMBERS
TEXT  "Pizza"  to 954-710-9125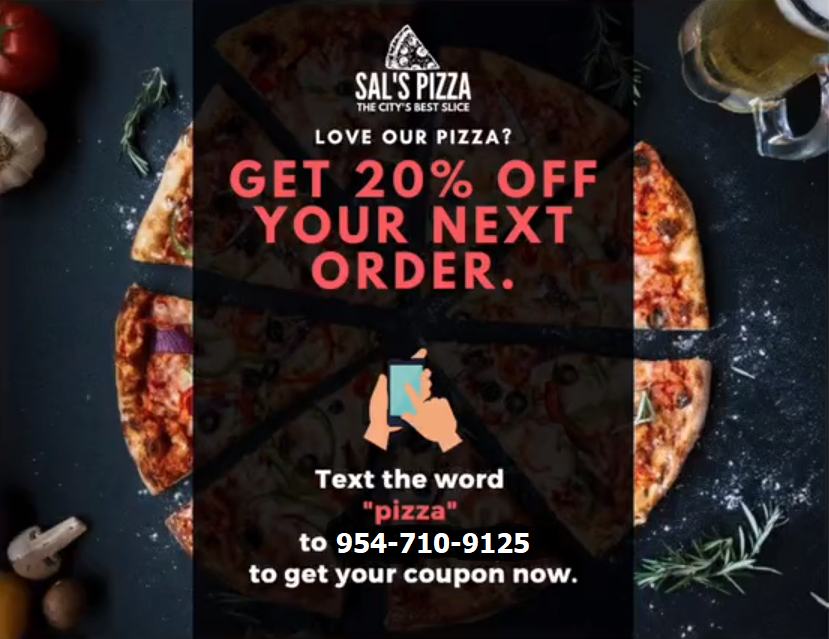 *SAMPLE our Augmented Reality System for OUR PREMIER MEMBERS 
What is Augmented Reality a technology that superimposes a computer-generated image on a user's view of the real world, thus providing a composite view.
Our process for creating Augmented Reality in minutes with no code or experience.  Differentiate your company any product from a competitor by using your unique AR code.  No need for a website, list, social media, paid traffic, or any experience whatsoever.
Step-by-process to get up and running immediately.